Real Solutions for Your Dirtwork and Excavation Needs
K & J Services in Aubrey, TX, is a relatively new company in the dirtwork and excavation industry. But the family behind it has more than 40 years of experience, and we are excited to bring our talents together to proudly serve Denton County and its surrounding areas in the only way we know how — with good old-fashioned roll-up-your-sleeves hard work. From bulldozers to scrapers, water trucks, excavators, heavy-haul trucks, and more, we have the equipment and technical know-how to tackle any project. More importantly, our hard-working, dependable, and trustworthy approach to every project has quickly won over customers ranging from TXDOT and government entities to homebuilders, municipalities, public works organizations, commercial businesses, and residential clients.
Relationship-building, face-to-face interaction with someone you know will manage your project from start to finish, and having peace of mind that the job will always get done right are what matter most. Whether it is a simple new driveway for your North Texas home or a commercial project that requires hauling away heavy materials and clearing land for a new development, we won't overlook any details. That's our K And J Services guarantee!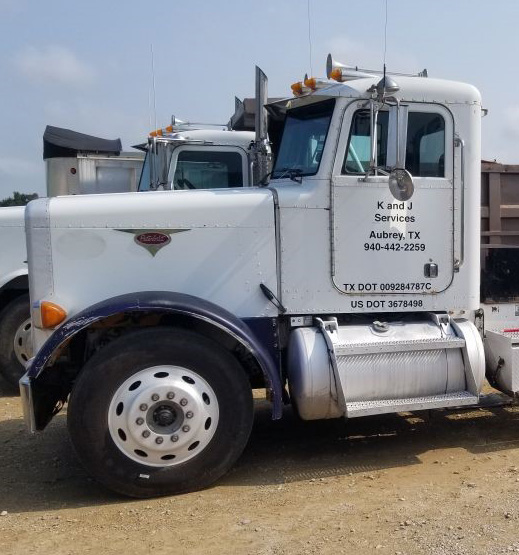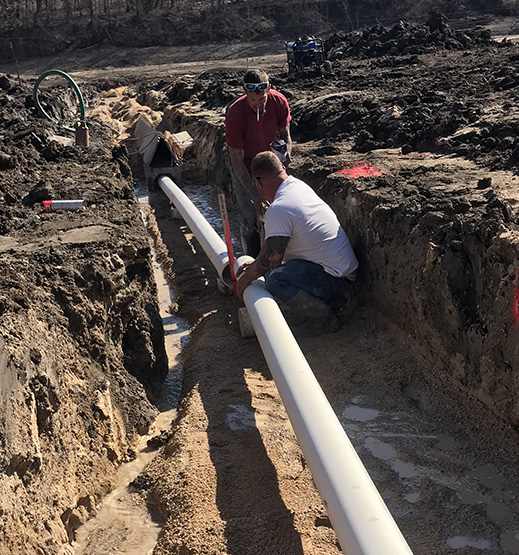 Meet Our Owner — Kevin Miller
Kevin Miller likes to joke that his father put him to work as soon as he could walk. And he's not that far off. By the time he was 15 or 16 years old, Kevin already had several years of experience with running tractors and doing other farming work. As time went by, he graduated from working for just his dad and expanded out with other family members into a wider range of projects. This included leading the charge on several TXDOT projects, farming work, paving roads, pasture mowing, land clearing, and more
Recently, Kevin chose to create K And J Services and now has an entire team behind him. We are family-owned and operated, which means you can speak directly with Kevin and trust that your vision will quickly become a reality.
Check out our services page to learn more about the services below:
TXDOT-approved culverts and driveways
Excavation
Rock and concrete roads
Residential and commercial pads
Shoreline and dam reclamation
Ponds and small lakes
Land clearing
Commercial lot and pasture mowing
Demolition
Heavy haul trucking
And more…
Our Commitment Is to You. Call K And J Services Today!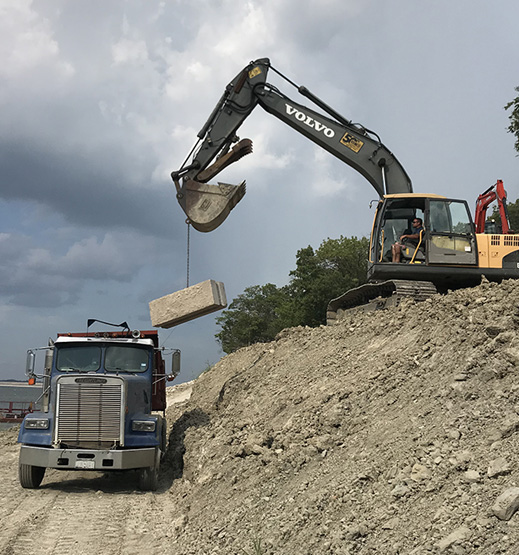 We know you have options, but why go with a different dirtwork and excavation company when you can put your trust in us? We are local and pride ourselves on being able to handle anything your job site has in store for us. We are continually researching innovative ways to improve how we tackle each project while also looking into the future at what could come next. Our commitment is to our customers, and because of that, we will never stop evolving our services to meet your needs.
Give K And J Services a call today!
"Very professional and great quality work!"
"I had K and J Services build my driveway, almost a mile long. K and J Services completed it quicker than I thought. They were very professional and the quality of work that K and J Services offers is great and highly recommended!"
Tony, Private Land Owner