Supporting Local Communities for Any Dirtwork & Excavation Project
Commercial and residential construction projects and all jobs in between are taking place every day. It's the nature of our ever-evolving world, and all that's needed to fulfill them is good old-fashioned hard work. The problem is that too many people think they need to make about a dozen calls and line up various contractors — each with their own specialty area — to ensure that every project element is handled by the right person and done the first time correctly. We're here to tell you that there's an easier way.
Make one call to K And J Services in Aubrey, TX, and you will have a team of professionals knowledgeable in anything and everything you can think of throwing at us. That includes the dirty and oftentimes difficult requests that many of our competitors might snarl at because they either don't have the equipment for the job or don't want to do it. From bulldozers to scrapers, water trucks, excavators, heavy-haul trucks, and more, we have the equipment and technical know-how to tackle any project. Our hard-working, dependable, and trustworthy approach to every project continues to win our customers over.
Below is just a small sampling of the work we do. Don't see a service that matches your project? Give us a call, and let's talk.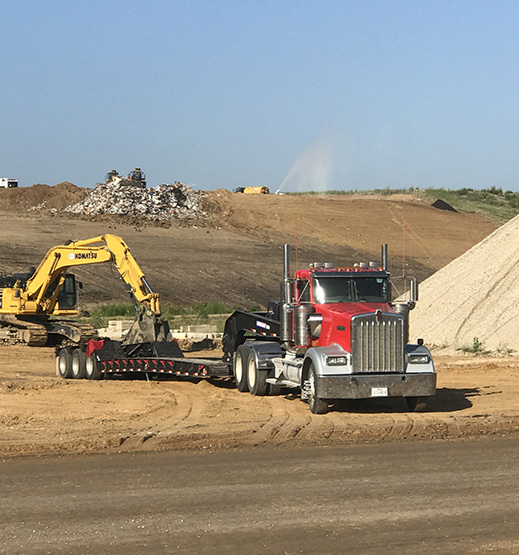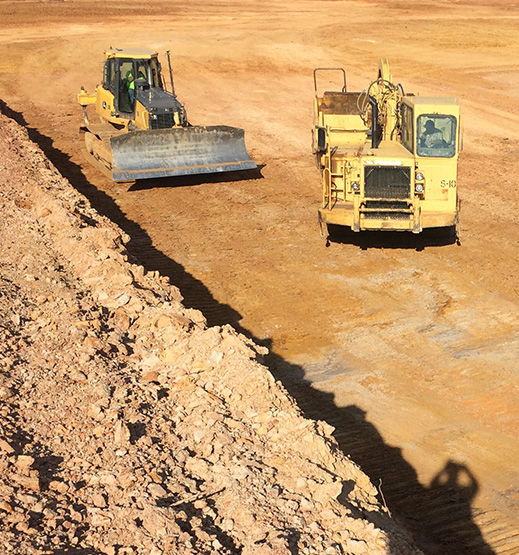 DIRTWORK & EXCAVATION
Dirtwork and excavation aren't as simple as pushing a bunch of dirt around and creating a hole in the ground. While it may seem like that's what you're doing, the goal is to create a solid foundation for all the construction work that comes next. This is the bread and butter of what we do at K And J Services, and it can involve so many different purposes, including digging holes, grading land, land-scaping, cut and fill, erosion control, pad site prep, pond restoration, trenching, hauling away dirt and debris, and more.
Everything we do must adhere to your unique architectural and engineering specifications, which is why you only want to work with the best. Our projects range from commercial to residential, rural land, and everything in between.
LAND CLEARING
Sometimes, you just need a good land-clearing expert who doesn't mind working with a raw piece of land that is perfect for a dream home or multi-use retail building. Or, perhaps you have an old piece of land that you want to tidy up to enhance its usability in the future and improve its overall value. With our land clearing services, we can take what is currently unmanageable land and tailor it to meet your needs. Land clearing can include:
Tree and brush removal
Removing unwanted vegetation from the soil
Commercial lot and pasture mowing
Mulching
Stump removal
Clearing fence lines
And more…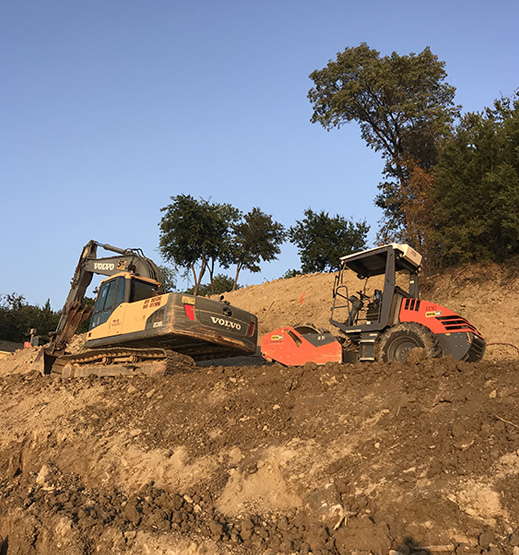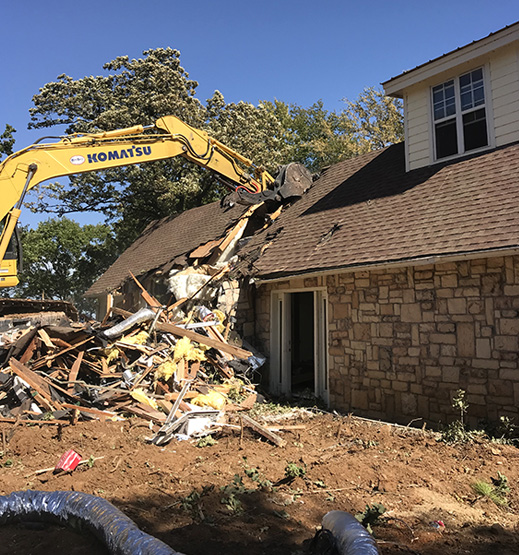 DEMOLITION WORK
Work can't truly begin for many new projects until the old structures and materials have been cleared out of the way. Our team of demolition, clean-out, and hauling contractors has a combined 40 years of experience in removing various structures and clearing out land so you can start anew with your latest vision. Our demolition services include structures such as old and damaged buildings, homes, barns, decks, sheds, awnings, fencing, and more. We also do concrete demolition and junk/trash removal.
All demolition work comes with haul-away services so that you aren't left with a pile of rubble on your hands. All contractors utilize top-of-the-line safety procedures while at the same time protecting and respecting your property.
PONDS AND LAKES
Many of our clients want a beautiful pond or lake on their property, and we are here to give that to them. K And J Services in Aubrey, TX, has performed lake and pond construction and reclamation services for commercial, agricultural, governmental, and residential use all over Denton County and beyond. We have experience in all facets of pond and lake management and construction, including:
New pond and lake construction
Resolving soil erosion issues
Shoreline and dam reclamation
Clean-up and debris removal
This is just a small sampling of what we can do for you and your next project. Additional services include:
TXDOT-approved culverts and driveways
Rock and concrete roads
Residential and commercial pads
Aggregate hauling services
Heavy haul trucking services
Soil stabilization and road reclamation
Material supply (fill dirt, sand, gravel, crushed stone, rip rap, concrete and masonry sand, etc.)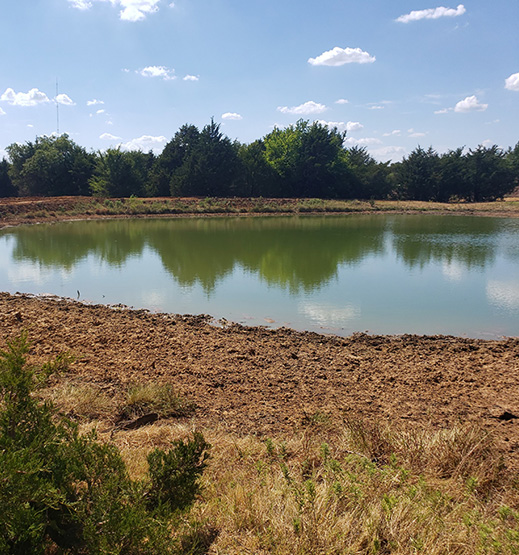 Our Commitment Is to You. Call K And J Services Today!
We know you have options, but why go with a different dirtwork and excavation company when you can put your trust in us? We are local and pride ourselves on being able to handle anything your job site has in store for us. We are continually researching innovative ways to improve how we tackle each project while also looking into the future at what could come next. Our commitment is to our customers, and because of that, we will never stop evolving our services to meet your needs.
"Very responsive and timely!"
"I have always found K and J Services to bery very professional and responsive. K and J Services has always responded to my concrete, asphault, dirt removal and delivery needs. They are always timely and very professional. I would highly recommend them."
Carl Presley, Associated Cutting